Which of the platform is best, to begin with!
In this era of technology, app development has shown steady growth in the field of software development. In the sin of the COVID-19 pandemic, the mobile application has shown a significant amount of rising interest. Businesses are kept online and they are more reliant on online platforms now for their earnings. Due to this condition, they had to move quickly from the offline stores to the applications or to the online website for sales and marketing as well as product tracking. Zoom and other video calling apps have experienced a huge amount of rising in their users approximately a rise of 1000% in some time. The data shows that it was been rose to 2.7 billion minutes of meetings per day was experienced. All the sectors including education, health, and including many industries have switched to online work by using mobile apps to help them track.
In 2020 alone, it is estimated that users dedicate approximately 87% of the time they spend online to mobile applications.
When you think of native app development, there are two primary platforms to choose from Android and iOS. Worldwide, these are the absolute leaders on the market. Both Android and iOS present incredible development options, and it's necessary to take a good look at an in-depth iOS vs. Android comparison before making the decision.
Android development pros and cons
The benefits of developing for Android
Flexibility.
Generally, Android has a much less restricted environment than iOS. In other words, these apps will run on any Android device, and you are unlikely to encounter any issues with hardware compatibility.
Learning resources.
Google provides an extensive knowledge base for beginners, exercises, interactive materials, and whole training programs for different levels of Android developers.
App publishing.
The review process that used to be done automatically within seven hours now may take up to a week for new developers due to more apps are made but the apps that don't violate the company's norms get verified or approved easily.
Creativeness.
Developing Android apps means building software for an entire ecosystem of devices. You can extend your app's functionality so it runs on Daydream and Cardboard VR headsets, Wear OS devices, Android Auto, and several other platforms.
The drawbacks of Android development
Quality assurance.
The simplest apps have frequent bugs that might have to deliver fixes just because the majority of users stick to the older versions of the operating system instead of updating it when updates are available.
Cost.
Developing for Android is normally more time-consuming than for iOS. The costs increase respectively, both in development and subsequent quality assurance.
Possible security issues and others.
The advantages of iOS development
Performance.
iOS mobile apps are high in demand because they have high-quality assurance and perform well always. This platform is fast, reliable, and easy to use, with few bugs remaining in the final build of any app.
Creating an Apple ecosystem.
Working with this family of operating systems allows the developers to build for a whole ecosystem of devices, rather than for targeted phones only.
The downsides of building for iOS
Rigid development environment requirements.
For native iOS development, developers need software, such as XCode, that only runs on Mac. Therefore, to develop iOS smartphones, you will need at least one other piece of Apple technology.
App release.
The Apple App Store is typically more demanding than Google Play. Even if your app doesn't break any rules, it can still be rejected if it's not relevant or useful enough.
Choose your device by comparing complexity and use. Both the device and its operating system are best. Both of them have many different features and functionality. So, choose wisely.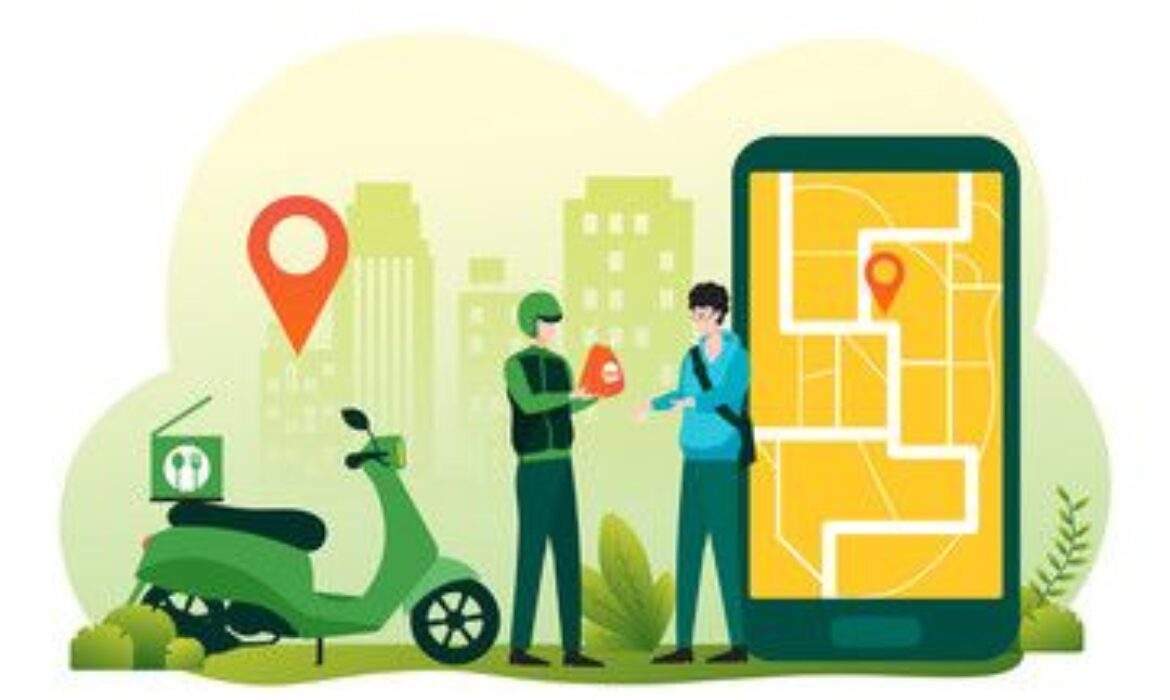 The food industry is growing like never before. Opening a food industry is a million-dollar idea right now. A robust app idea that can serve the current tech progress and market trends can play a pivotal role in maintaining a balance between demand and supply. People use mobile applications for nearly everything they do. Using those apps is not difficult and also they are not time–consuming. So using a mobile application for the food industry is a great start.
Here are a few head starts to a million-dollar industry.
An average person visits the grocery shop 1.6 times a week and spends nearly 65 hours purchasing groceries every year. So, build an RTLS (Real-Time Locating Systems) app and provide doorstep delivery.
Just by enabling their location, they can find nearby restaurants and delivery available.
Delivery and hot and delicious food at their doorstep.
If a restaurant owner, you can always hire a third-party delivery service.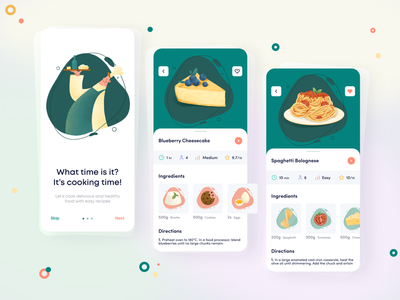 According to the Recipe Apps Market Report, the worldwide recipe app market will be maximized to reach multi-million dollars by 2024.
Provide all the types of recipes from breakfast to midnight cravings, from healthy to full-fat foods also from bakery items to spicy hot meals. Let them unleash their love for cooking from your app.
Food and nutrition app for the workouts buddies
Share charts, weekly diets. Also, add the calorie intake calculator for more reach, you could also ingrate exercise and workout set. This will increase your sales. Collaboration with the food ordering app will give you more reach.
Restaurant table reservation app
Do you want to lose customers in the weekend rush? This table booking app idea is great and new. Restaurants can work seamlessly during hectic hours and can attend to all customers properly. This concept is far better than making your customer wait in a queue for hours. Update about the queue and table availability every few minutes on the applications.
This is my personal favorite idea. In the pandemic, we learn social distance and a bitter we need to practice social distance for more coming years too. So this is a great way to respect social media and also upgrade your restaurant. It will not only save paper but it will enhance a whole new experience. This app will make the food ordering procedure time–saving and easy.
There are definitely more brilliant and trendy food app ideas when it comes to launching a restaurant and food start-up business. And if you know how a start-up app idea can help you initiate a unique food business, you can easily refer to the above-mentioned ones.
If you have a unique app idea and looking for the best software company, or the cost of app development, then get in touch with us without further delay.